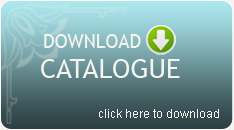 Military Application of Space- The Indian Perspectives
Author: Gp Capt R K Singh
Pages: 212
Format: Hardback
ISBN: 9789382652267
Size: 6*9
Publication Date: Jan 2014
Price: 850/-
Description:
Buy Book Buy Ebook
---
About the Book
This book focuses on the relevance of space as a new domain towards enhancing war fighting capabilities. The Cold War saw rapid development of space technologies, which in turn spurred the growth of satellites. Slowly the traditional military capabilities for C4ISR were transferred to the space, the 'Ultimate High Ground.' The use of navigation and communication satellites in direct support to the US war efforts was visible during Gulf War I, which is aptly referred as "First Space War."
The book delves at length about the Chinese Space Programme and their military exploits. Apart from militarisation, the Chinese went ahead with weaponisation of space, in order to gain asymmetric advantages over the much stronger and technologically advance US capabilities.
The existing and futuristic military exploits of space assets by India has also been discussed in this book. A case for an "Indian Space Security Architecture" has been proposed, which shall secure the Indian space assets and provide comprehensive National Security. This book also highlights the necessity and urgency of Indian ASAT, as a strategic deterrence, to counter the threat to our space assets from the Chinese ASATs.
About the Author
Gp Capt RK Singh, a Logistics Officer by profession, who continued to pursue academic activities passionately even after his commissioning in the Indian Air Force in 1986. He honed his writing skills while serving at various field and staff appointments and eventually took over the command of a Public Relations Unit of Ministry of Defence, where he wrote extensively on defence matters. He went on to command a prestigious Equipment Depot to support the operations of Hawk Mk 132, Advance Jet Trainer. Amidst the busy schedule of Air Force, his passion for academics ensured that he completes his Post Graduation in Defence & Strategic Studies from AllahabadUniversity, with Gold Medal. He further cleared the "National Eligibility Test" organized by the University Grants Commission in 2004, and also earned his Ph D from Dr RML Avadh University, Faizabad in 2011. The current research work is a result of his academic pursuit as a Senior Research Fellow with USI of India.