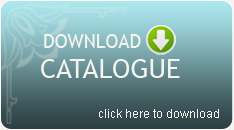 Comprehensive National Power- A Model for India
Author: Ed P K Singh, Y K Gera & Sandeep Dewan
Pages: 282
Format: Hardbound
ISBN: 9789381411391
Size: 6*9
Publication Date: 2013
Price: 995/-
Description:
Buy Book Buy Ebook International Customers
---
In the book "Comprehensive National Power – A Model for India" an attempt has been made to quantify and describe those attributes that most accurately portray India's capability to exert its national will. An effort has been made to access how various powers compared in this study could exert their national power to leverage the international environment to their national advantage. This study has been carried out in the backdrop of the rise and fall of countries and empires, and an assessment of the inbuilt longevity to power.
This well researched book is a result of the project study allocated by Headquarters Army Training Command to the United Service Institution of India, New Delhi. This study is likely to be a foundational work for future studies on the subject. This would eventually lead to more awareness of the concept of Comprehensive National Power. As a result a national consensus is likely to emerge on the steps India would need to take to further hone its Comprehensive National Power in order to realise the national aspirations.
About the Editors
Lt Gen P K Singh (Retd) is the Director of United Service Institution of India, he is an alumnus of the National Defense College and retired as an Army Commander of the South Western Command (India) after putting in 41 years of Military service.
Maj Gen Y K Gera ( Retd) is a telecommunication engineer and is a consultant researcher with Centre for Strategic Studies & Simulation, United Service Institution of India.
Capt Sandeep Dewan (Navy Retd) is a senior fellow with United Service Institution of India and his field of study involves Maritime aspects of Sino-Indian relations. He is also the author of "China's Maritime Ambition and PLA Navy".
---
In Media
Comprehensive Naional Power, Pr Log